Home
Talk

6
716pages on
this wiki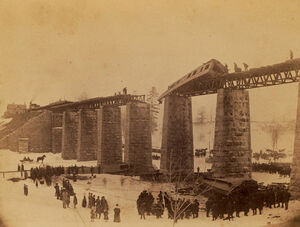 Onondaga Township Digital Historical Collections Now Online
The Onondaga Township Digital Historical Collections are now online at http://images.ourontario.ca/brant.
Thanks to everyone in the Onondaga Community who contributed to this amazing collection. Without your efforts, there would be no online story for Onondaga!
For more information on this project, including how to contribute, please call 519.442.2433.

About Our Brant
The goal of Our Brant is to document your personal relationships with the history and places of the County of Brant. We welcome anyone's contributions about any subject in a Brant community. Share your memories of growing up, write about the places and people you knew, and learn about what Brant means to other people.
It's easy to get started on Our Brant! Anyone is welcome to create a page or to add information to an existing page. If you need help getting started, just click here. Not sure about something? Click here for guidelines and tips on adding content to Our Brant.
You can also access original historical documents, photos, and history books at the County of Brant Public Library Digital Collections
Our Brant is a project of the County of Brant Public Library.
The support of the Government of Ontario, through the Ministry of Culture, is acknowledged.
Click here for details about Licensing.