Emma B. Britamart
Last name
Britamart
First name
Emma
Middle name
B.
Buried in
Oakland Pioneer Cemetery
Range
2
Number
67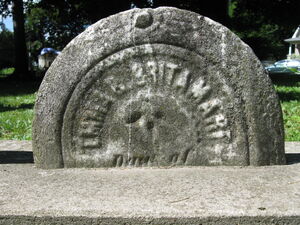 EMMA B. BRITAMART
died
The rest of the grave is missing. However, Interment lists information for this grave's inscription. According to that site, this was the grave of Emma B. Britamart Beebe, daughter of Jordan & Elizabeth Beebe, who died February 17, 1879.
Ad blocker interference detected!
Wikia is a free-to-use site that makes money from advertising. We have a modified experience for viewers using ad blockers

Wikia is not accessible if you've made further modifications. Remove the custom ad blocker rule(s) and the page will load as expected.