Elizabeth Taylor Smith
Last name
Smith
Maiden name
Taylor
First name
Elizabeth
Buried in
Fairfield Cemetery
Date of death
June 14, 1837
Age at death
21
Spouse of
Russel Smith
Range
1
Number
7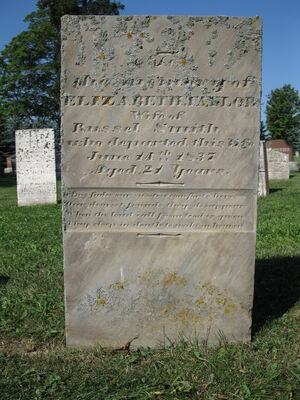 This grave has not been transcribed. Want to help? Just click here to add a transcription or other information.
Ad blocker interference detected!
Wikia is a free-to-use site that makes money from advertising. We have a modified experience for viewers using ad blockers

Wikia is not accessible if you've made further modifications. Remove the custom ad blocker rule(s) and the page will load as expected.