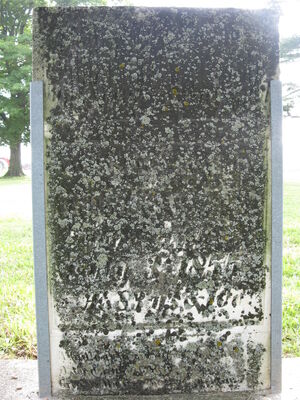 The only portion of the inscription that is legible is "83 Ys & 10d". This grave is between the graves of Mary Smith and Eliza Ann Smith, so it may be the grave of Thomas Smith who is mentioned on those two graves. If you know any more information for this grave, please help by adding it to this page!
Ad blocker interference detected!
Wikia is a free-to-use site that makes money from advertising. We have a modified experience for viewers using ad blockers

Wikia is not accessible if you've made further modifications. Remove the custom ad blocker rule(s) and the page will load as expected.